Video
You can upload videos of user testing sessions and customer interviews to your NomNom account.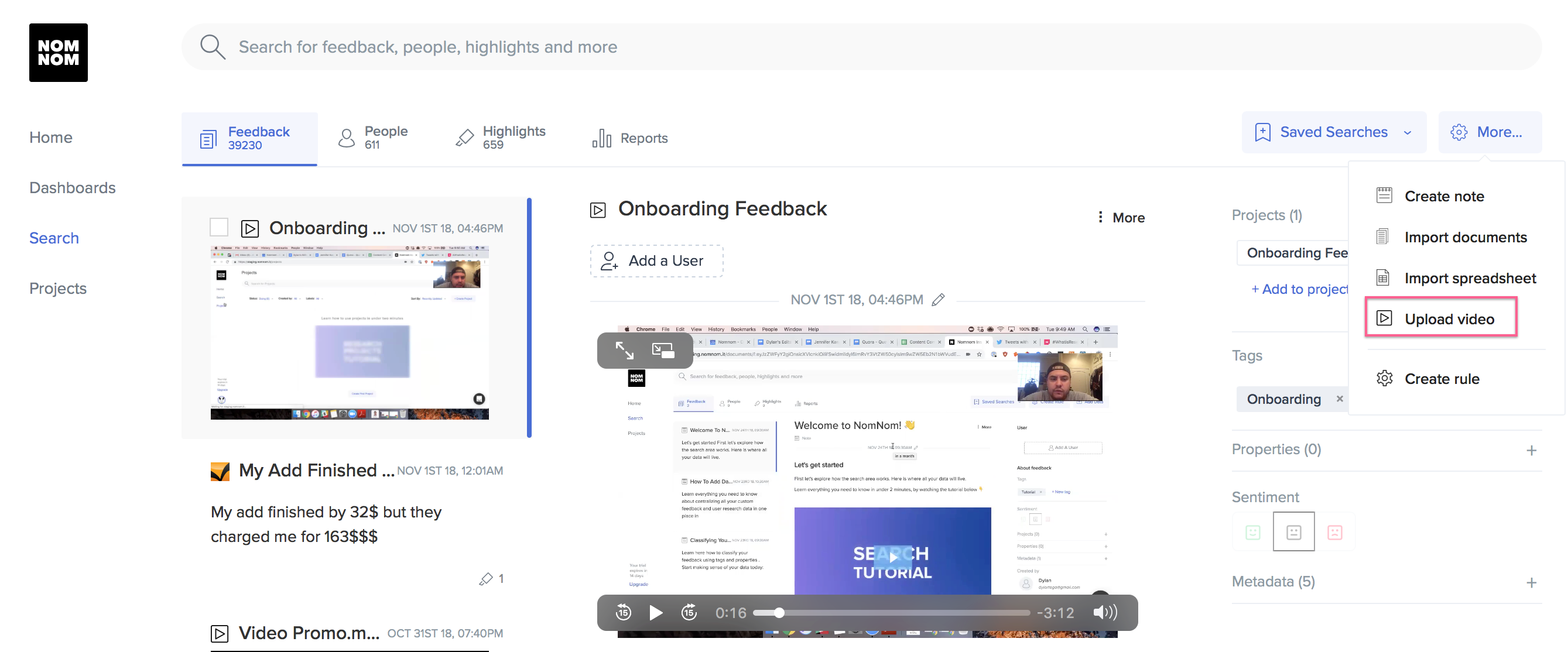 Optionally you can add a call transcript - if you don't have it handy, you can add it later by selecting "Edit" option from the "More" menu.
NomNom works with most video formats, including .mp4, .mov and .avi
Automatic transcriptons are coming!
Videos can be uploaded straight from your computer as well as Google Drive, Dropbox and Box.
You can upload videos in search section, as well as in a project's inbox.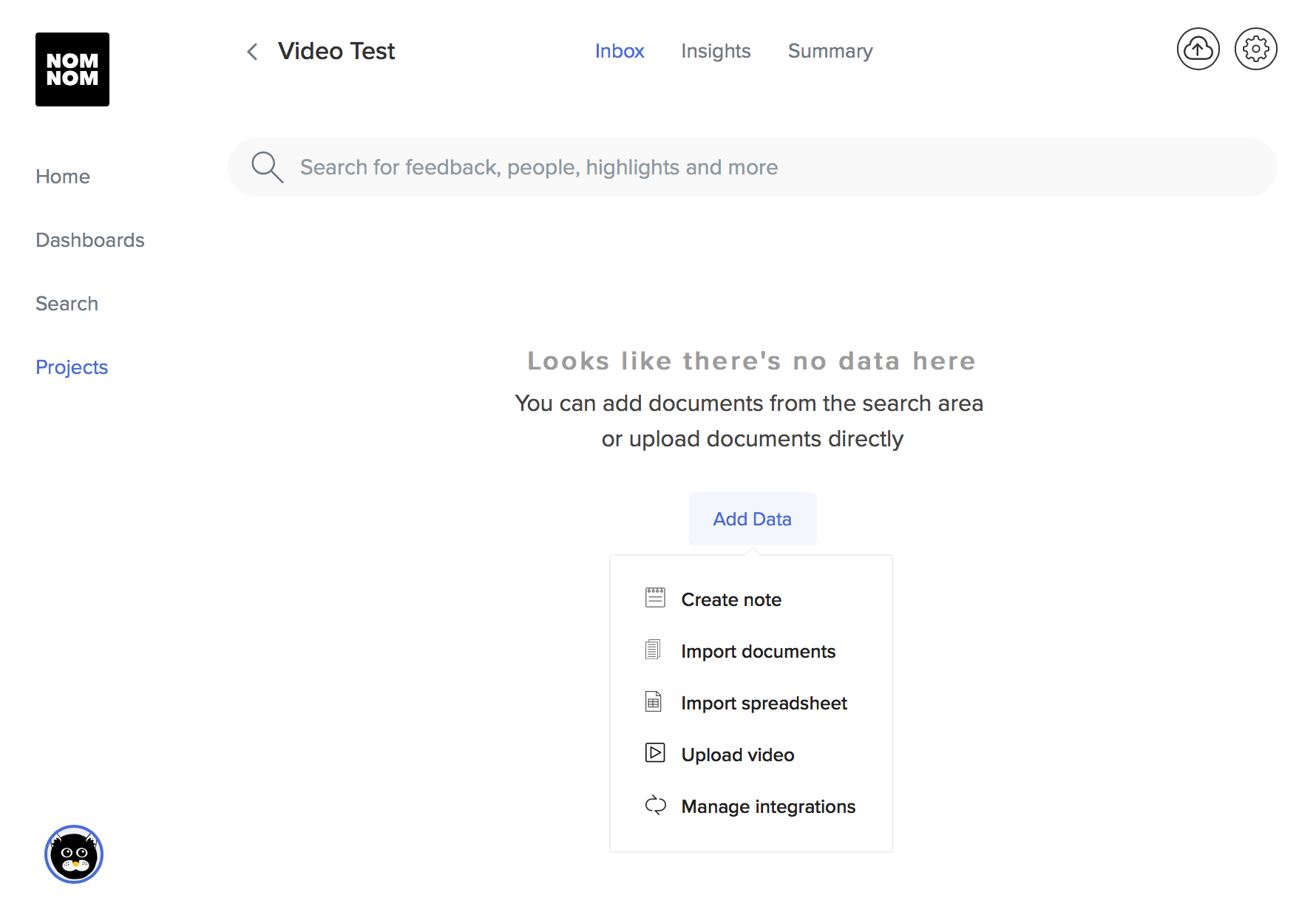 Additionally, videos can be attached to the project summary, to create a richer experience for your findings: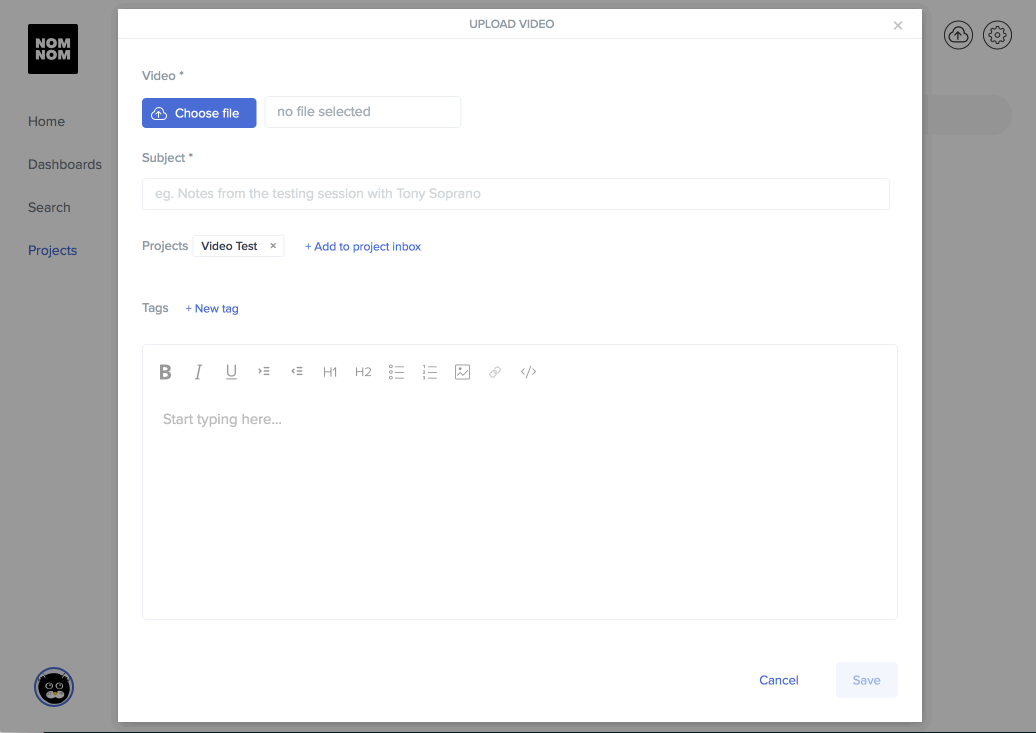 ---
---